Tuesday teaser is a weekly book meme hosted by http://www.booksandabeat.com
Anyone can play along! Just do the following:
Grab your current read.
Open to a random page.
Share two or three *teaser* sentences from somewhere on the page.
Be careful not to include spoilers ~ make sure what you share doesn't give to much away! You don't want to ruin the book for others!
Share the title and the author too, so that other TT participants can add the book to their TBR list if they like your teasers.
Without further ado ~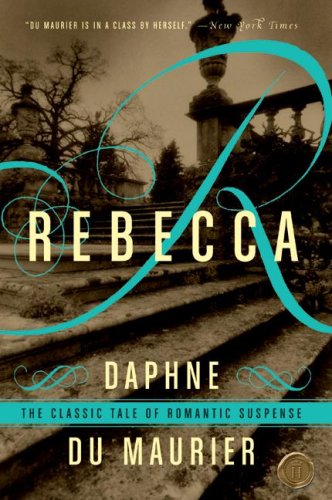 As many of you know, one of my goals for 2017 is to re-read several of my favorite books. I don't know how many I will read, no idea. The first book chosen is a classic favorite. I read this book for the first time when I was in high school. I was totally captivated! I remember I talked about it, to whoever would listen, for days afterward.
Rebecca by Daphne Du Maurier
"Last night I dreamt I went to Manderley again. It seemed to me I stood by the iron gate leading to the drive, and for a while I could not enter, for the way was barred to me. There was a padlock and a chain upon the gate."
Maxim de Winter is a newly widowed man. After the death of his first wife, Rebecca, he travels to Monte Carlo and meets the lovely woman he takes as his second wife. After the honeymoon, Max and his bride travel to Manderley, his and now her home. The new Mrs. de Winter is telling the story from her memories. I love the way this book is written. I walked with Mrs. de Winter through her new home many times. I strolled with her and her dog through the grounds and visited the lovely Happy Valley. I savored the scents of the flowers in bloom. I gazed at the sea and let it gently wash me with it's fine mist.  And the ever present Rebecca . . . always a shadow. Romantic suspense at it's finest.
5***** suspenseful stars!
Have you read this amazing book? Have you seen the movie? I'd like to hear from you.
Rebecca (1940)
Joan Fontaine
Laurence Olivier