This week's Top Ten Tuesday is a Love Freebie (romances, swoons, OTP's, kisses, sexy scenes, etc.) This meme is hosted by That Artsy Reader Girl. 
I'm going to list ten favorite couples. There are so many more than these ten, but these couples are definitely some of my favorites! I don't read a lot of romance novels, so not all of these couples are from romance novels.
~ The Lady and the Lionheart  by Joanne Bischof
Charlie Lionheart and Ella Beckley.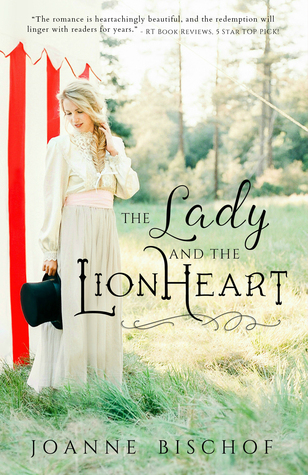 ~ The Greatest Showman
P.T. Barnum and Charity Barnum.
While this wonderful couple aren't in a book I read, I wanted to include them. I love this film and I love this extraordinary couple!  🙂
~A Note Yet Unsung by Tamera Alexander
Rebekah Carrington and Nathaniel Whitcomb. 
~ The Moon Stands Still by Sibella Giorello
I love Raleigh Harmon and Jack Stephanson. When I'm not reading one of their books, I miss them. 🙂  This is the Raleigh Harmon Series and I recommend you start reading at the beginning with the first book.  🙂
~ Seeking Refuge by Ruby Mae O'Dell
Isaac Sawyer and Joyce Watson.
~ The Cottage by Michael Phillips
Loni Ford and David Tulloch.
~ The White Feather Murders by Rachel McMillian
Gem Watts and Ray DeLuca are in the Herringford and Watts Mysteries. Once again I recommend you start reading at the beginning. Although they are not a couple, I think Jasper and Merinda would make a great couple. Just saying!  🙂
~ Finding Promise by Scarlett Dunn
Parker Sinclair and Jake McBride.
~ The Secret Life of Sarah Hollenbeck
Sarah Hollenbeck and Pastor Ben.
~ Murder at the Vicarage
Griselda and her husband the Parson are a hoot!  🙂  I love this fictional couple.
"She is not in the least meek." ~Agatha Christie
Happy Reading!!!