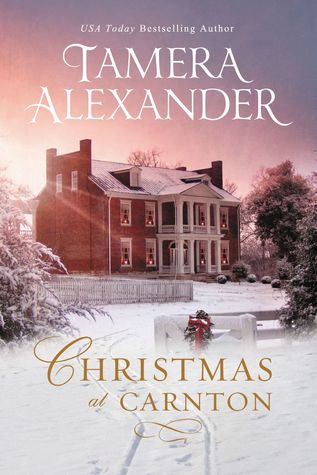 "Amid war and the fading dream of the Confederacy, a wounded soldier and a destitute widow discover the true meaning of Christmas – and of sacrificial love." ~goodreads
This is a sweet story. I thought is was touching at times. Aletta is a young widow, pregnant and with a rambunctious son. Her husband was killed during the war between the states. She's struggling financially. With the bank threatening to foreclose, she discovers an advertisement for employment, applies for the position, only to learn that the position has been filled. As she is leaving the beautiful Carnton Plantation, where she applied for the job, she meets Captain Jake Winston. He was injured during the war and is recovering. Upon meeting him, she has another opportunity to gain employment. The Captain soon discovers he can't seem to get Aletta out of his mind.
I have learned I can count on Tamera Alexander to write a good story. A Note Yet Unsung is my favorite up to this point in time. Christmas at Carnton is another good story. This was beautifully written and at times I found myself tearing up. Christmas at Carnton is an introduction to a new series this author is writing. Highly recommend for any age. 5 ***** stars!
Happy Reading!