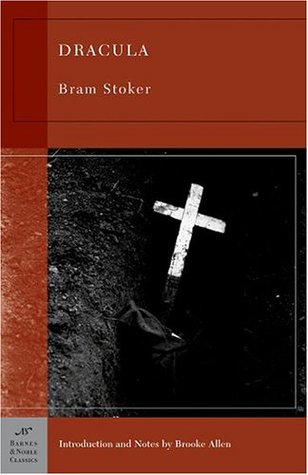 I finally did it! I read Dracula! Surprised??? Me too! I had little knowledge of Dracula and vampires and some such nonsense. In fact, the only knowledge I have of said fictitious creatures comes to me from, Abbott and Costello Meet Frankenstein (1948) and The Librarian III: The Curse of the Judas Chalice (2008). Abbott and Costello is of course comedy and The Librarian was really creepy and I didn't like the film at all. I honestly didn't know what to expect from the book. I had been tossing it around in my brain as to whether I should read the story or not. One fine day, I discovered Dracula in one of the little free libraries in town. I took it home, kept it for a few days and then returned it without reading it. *sigh* As my brother was known to say, Not to decide is to decide.  🙂  So, another fine day, a blogging friend encouraged me to read, Dracula, and here I am.
Amazingly enough, Dracula has a plot.  🙂  Dracula purchases an estate in England. Jonathan Harker is an attorney, who travels to Dracula's castle, in Transylvania, to settle the estate. Soon after Jonathan arrives at the castle, he discovers he is a prisoner in said castle.
Dracula does leave Transylvania and travels to England. Not good!
The book is diaries, letters and journal entries. That surprised me but I'm ok with that form of writing. It was interesting. The first section of the book is Jonathan Harker's journal at the castle and it is dark and creepy. I didn't think the book was scary at all. It was heavy in places and creepy at times, but not frightening.
One interesting bit of information ~ Professor Van Helsing is a doctor from Amsterdam. I didn't know that. I thought he was probably some random guy concerned about vampires! He's a good character and a pleasant man. There are several characters in the story that were admirable ~ Jonathan, Mina, Dr. Seward, just to name three.
If you like Gothic novels, you might want to read this one. 3 *** surprising stars!